Blogging
How to Make Money through Blogging For Beginners in 2023
Making money through blogging is an excellent way to turn your passion and writing skills into a source of income. With the rise of digital media, blogging has become an increasingly popular way to share information and opinions on various topics. You can monetize your blog and generate revenue with the right approach and hard work. This article will explore the basics of making money through blogging and provide tips and advice for beginners just starting.
What does "blogging" mean, and what advantages does it bring?
Blogging is creating and maintaining a website where you write about topics you are passionate about or have expertise in. With the rise of digital media, blogging has become an increasingly popular way to share information and opinions on various topics.
Blogging can be a great way to turn your passions and writing skills into a source of income. Not only do you get to share your thoughts and ideas with a global audience, but you can also monetize your blog and start generating revenue from your writing. Whether you're looking to supplement your income or create a full-time income, blogging can be a viable option for those willing to put in the time and effort.
Choosing a Niche for Blogging
A: Interests and Passion
When making money through blogging, choosing the right niche is crucial. The first step in finding your niche is considering your interests and passions. What topics are you knowledgeable and enthusiastic about? What do you enjoy writing about? Choosing a niche that you're passionate about will not only make the writing process more enjoyable, but it will also make it easier for you to stand out from the crowd and attract a dedicated following.
Also Read: How to Make Money Online In Pakistan without Investment for Students in 2022?
B: Market Demand and Competition
After identifying your passions and interests, evaluating the demand for your chosen niche is essential. Is there a market for your topic? Are there other bloggers writing about the same thing? Understanding the competition in your niche will help you determine how to differentiate yourself and offer unique value to your audience. While competition is okay, ensure there's enough demand to support multiple bloggers in your niche.
C: Conducting Niche Research
Before jumping into a niche, it's essential to do your research. Look at the content that's already available in your niche and assess the type of content that's popular. Also, look at the blogs already successful in your niche and see what they're doing right. Understanding the current state of your niche will help you identify opportunities and create a unique angle that sets your blog apart.
Creating a Blog for Making Money Through it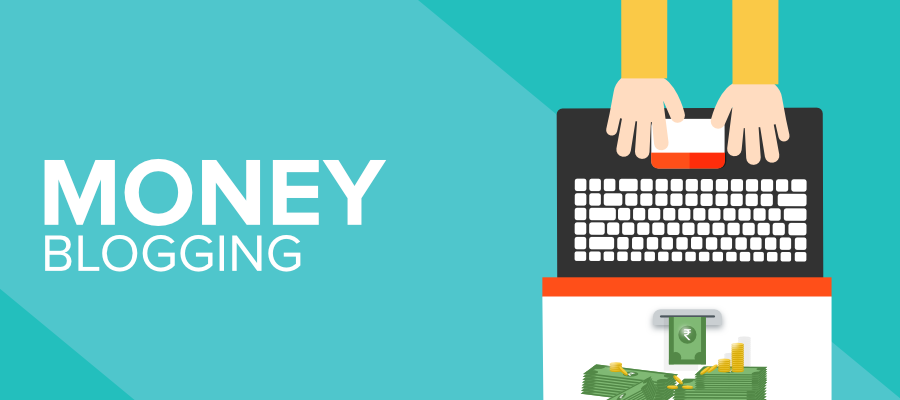 A: Platform Options
Choosing a blogging platform is the first step in creating your blog. WordPress, Blogger, and Wix are just a few more well-known platforms. Each platform has advantages and disadvantages; pick the one that works best for you. Bloggers favor WordPress because of its flexibility and search engine optimization friendliness. If you're just getting started with blogging and would prefer a straightforward interface, Blogger is a fantastic choice. With Wix, you can make a website without knowing how to code.
Also Read: How to earn dollars through the Facebook Marketplace in Pakistan
B: Designing a Blog
Once you've chosen a platform, it's time to design your blog. Your blog's design should reflect your brand and make a great first impression on your visitors. Choose a theme that's clean, professional, and easy to navigate. Ensure the colors and fonts are consistent throughout your blog and that your logo is prominently displayed. Your blog's design should allow visitors to find the information they're looking for and encourage them to stick around.
C: Setting up Basic Features
After designing your blog, it's time to set up the basic features. Ensure your blog has a contact page, an about page, and a privacy policy. You should also set up social media links so visitors can follow you on different platforms. Ensure your blog is easy to navigate and all the links are working correctly. Adding a search bar to your blog will also make it easier for visitors to find what they're looking for.
Producing Quality Content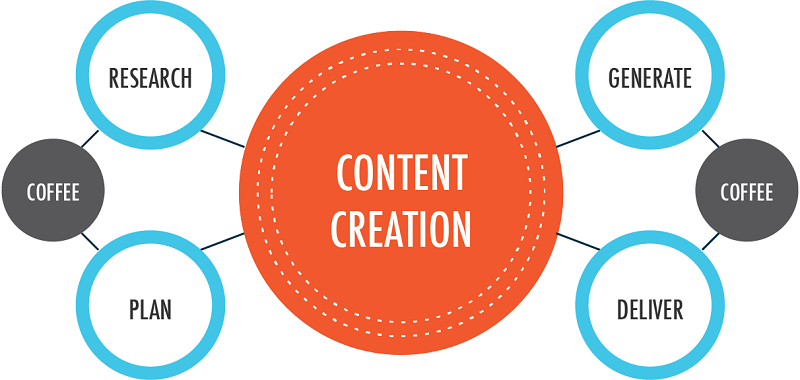 A: Content Strategy
To make money through blogging, you must produce quality content that engages and informs your audience. Having a content strategy in place is essential. Your content strategy should include the type of content you'll produce, the frequency of your posts, and your target audience. Consider what type of content your audience wants to see, and ensure you deliver on their expectations. A consistent publishing schedule is also essential to help you build a loyal following.
B: Writing Quality Content
Once you have a content strategy in place, it's time to start writing. You must focus on providing value to your audience when writing quality content. Your writing should be clear, concise, and easy to understand. Make sure you write about topics relevant to your audience and have a unique perspective. Use images and multimedia to make your content more visually appealing and engaging.
C: Optimizing Content for Search Engines
Blog content optimized for search engines is more likely to be found by blog readers. You can include relevant keywords in your blog post content, including header tags, and optimize your images. Improving your blog's visibility in search engine results and attracting a larger audience is the ultimate goal of SEO. Remember that search engine optimization is a long-term strategy, and you won't see results immediately.
Building an Audience
A: Engaging with Your Audience
To make money through blogging, you need to build an audience. Engaging with your audience is one of the best ways to do this. Respond to comments on your blog posts, participate in social media conversations, and create content tailored to your audience's interests and needs. Engaging with your audience will help you build trust and strong relationships with your followers.
B: Networking with Other Bloggers
Networking with other bloggers in your niche is another effective way to build your audience. Collaborating with other bloggers can help you reach a new audience and build relationships with other influencers in your niche. Attend blog conferences, participate in blog hops, and reach out to other bloggers to build your network and grow your audience.
C: Utilizing social media
The use of social media is another effective strategy for expanding your readership. Promote your blog, disseminate posts, and interact with readers by posting to social media. Select the most appropriate social media sites for reaching your target market and maintain an active presence there. More people will read your blog and follow you on social media if you update it frequently and interact with your followers.
Monetizing Your Blog
A: Affiliate Marketing
Affiliate marketing is one of the most common approaches to monetizing one's blog. If you run a blog, you can participate in affiliate marketing by promoting other people's goods and services in exchange for a cut of the profits. Pick affiliate programs you genuinely believe in and fit in with your niche. Always be transparent about your use of affiliate links, and only recommend goods and services that you have personally used and found to be of high quality.
Also Read: Top 10 Most Profitable Startup Ideas In Pakistan For Overseas in 2022?
B: Sponsored Content
Sponsored content is another way to make money through blogging. Sponsored content involves creating content for a brand and being paid for your work. This can be a sponsored blog post, a sponsored video, or a sponsored social media post. To get started with sponsored content, you must have a large, engaged audience and a solid online presence. Reach out to brands relevant to your niche and pitch your services.
C: Advertising
You can also make money from advertising on your blog. Sell advertising space on your blog and get paid whenever one of your readers clicks on an ad. If you run a blog and want to make money from advertisements, Google AdSense is one of the most widely used options. AdSense requires both a Google account and a popular blog to function. Select appropriate advertisements and place them so that they do not interfere with the user's experience.
Conclusion
Blogging can be a lucrative way to make money online, but it requires hard work and dedication. Choosing the right niche, creating a blog, producing quality content, building an audience, and monetizing your blog are all critical factors in your success. Remember to focus on providing value to your audience, engage with your followers, and always strive to improve your skills and knowledge. With time and persistence, you can turn your passion for blogging into a profitable business.
Frequently Asked Questions for Make Money through Blogging
Q: What is blogging?
A: Blogging is a form of online publishing where individuals or organizations can share their thoughts, opinions, and experiences with a broad audience. Blogs are typically updated regularly with new content and can be personal or professional.
Q:  Do I need special skills to start a blog?
A: You don't need any specific technical skills to start a blog. However, it helps to understand web design, HTML, and SEO (search engine optimization) if you want to create a professional-looking blog.
Q:  How much does it cost to start a blog?
A: The initial investment required to launch a blog can range widely depending on factors such as the platform selected, the degree of design and customization desired, and the required availability of technical support. WordPress is one platform that provides a free basic account, but others charge a fee every month.
Q:  Can I make money from blogging?
A: Yes, it is possible to make money from blogging. This can be done through affiliate marketing, sponsored content, advertising, or offering products or services related to your blog's niche.
Q: How do I get traffic to my blog?
A: Getting traffic to your blog takes time and effort. Some strategies include creating quality content, promoting your blog on social media, guest posting on other blogs, and optimizing your blog for search engines.
Q: How do I choose a niche for my blog?
A: Choosing a niche for your blog involves finding a topic that you're passionate about and that has a large enough audience to support your blog. Research your competition and identify areas where you can add value or offer a unique perspective.
Q:  What makes a successful blog?
A: A successful blog offers valuable content, engages with its audience, and provides a great user experience. Successful blogs also have a clear focus and a well-defined target audience.
Q: Can I blog anonymously?
Yes, you can blog anonymously if you wish. Some bloggers do this for privacy reasons or to protect their personal or professional reputation. You can choose a pseudonym or anonymous username when setting up your blog.
Q:  How often should I update my blog?
A: The frequency of blog updates will depend on your goals and audience. It's essential to be consistent and regularly produce quality content to keep your audience engaged. Some bloggers post daily, while others post once a week.
Q: What type of content should I publish on my blog?
A: The type of content you publish on your blog will depend on your niche and your target audience. Some popular types of content include blog posts, videos, podcasts, and infographics. Mixing up the type of content you produce to keep your audience engaged is essential.